4 Useful Tips to Take the Stress Out of Downsizing for Seniors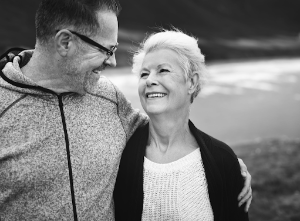 Buying and moving into a new home can be a complicated process, but if you are senior who is making the decision to downsize, it doesn't have to be. There are some effortless measures any senior can take to ease this major life transition. From buying the right home to settling in safely, here are some steps you should take when you're downsizing.
Find Properties in Your Retirement Price Range
A well-planned budget is crucial to a comfortable retirement. As a responsible senior, you already know this and are likely taking steps to stretch those retirement dollars further. In fact, one of the reasons for downsizing in the first place is to cut down on the costs of maintaining and paying for space you no longer need. To ensure that your new home fits nicely into your financial goals and plans for your golden years, check out online sites for current home prices and helpful market information. For instance, homes in Maui County sell for a median price of $657,200. You'll want to check back often to keep track of ever-changing prices in your target area.
Look for Homes with Accessibility Features
When you are looking for a home, it's important to keep in mind what the future may look like. Finding a smaller home that is safe and accessible will allow you to age in place and enjoy more time in your new home. A walk-in shower is always a safer option in bathrooms, as are slip-resistant floors throughout the home. If you find a home that's perfect but lacks these amenities, know that you can always add accessibility upgrades as well. Rails are an easy way to make stairs safer for seniors, while grab bars will prevent dangerous falls in the bathroom. Many of these upgrades can be done by you or a family member, but you can also consult a contractor for more involved renovations, such as widening doorways or installing new doors.
Preserve Your Health When Planning Your Move
Moving at any time in your life can be a very stressful experience. Making sure your belongings get from point A to point B safely, budgeting for your moving expenses, and taking care of all the loose ends can be a headache, especially for seniors. But you can tame a lot of that tension by using a moving task list to keep yourself on track from start to finish. Print out your list and add those important dates to your calendars so you won't forget to take care of important steps along the way. At least a month or so before your move, begin working on sorting through and decluttering your belongings. For seniors, this can be a time-consuming process filled with emotions, so beginning early will keep you from stressing out too much. You can also consider hiring professionals to help you out with your move, whether it's a moving company to transport your boxes (the national average cost of hiring movers is $949) or a professional home organizer to help you downsize (at a typical cost of $30 - $80 per hour).
Get to Know Your New Home, and Neighborhoods
If you are relocating in addition to downsizing, getting used to all that change can be difficult. Your new house may feel strange at first, especially after living in the same place for so long, but there are steps you can take to really make it feel like a home. Before movers or family members leave, ask them to help you arrange your furniture, then hang your favorite photos or artwork to really tie everything together. If you had to get rid of your old furniture and decor due to the smaller space, this is the perfect time to venture into your new town for some shopping and sightseeing. Check out city and downtown websites for directories of retailers, restaurants, and attractions, and to find helpful resources for your new community.
Downsizing is such a freeing move for senior, so don't let the process trip you up or stress you out. Spend some time planning your move so you won't have to spend this time stressing and can start your golden years in comfort!
Photo Credit: Pexels
​