Island of Maui June 2018 Real Estate Update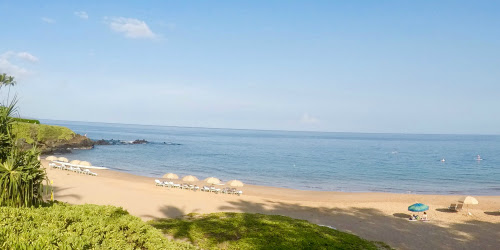 Single Family Homes
The Inventory of Homes for Sale dropped by -18.3 percent from 585 active listings last year to 478 active listings as of June 30th this year. The Months Supply of Inventory also dropped by -15.9 percent from 6.3 months at the end of June 2017 to 5.3 months this year.
Adding in the decline of inventory of homes for sale on Maui is the drop in New Listings going on market this year by -16.9 percent and the rise in Closed Sales by 5.1 percent. As of June 30th, there were 575 sales of single family homes on Maui. Despite the decrease in inventory and rise in sales, the Average Sales Price rose modestly by 1.6 percent for the first six month of 2018 to $1,054,362. For the homes that are on the market, it is taking on average 148 days to sell which is a 4.2 percent increase in the Days on Market Until Sale versus the same period last year.
Condominiums
The sale of condominiums on the Island of Maui have been very strong through the first six months of 2018 ending June 30th. There was a 22.0 percent increase in the number of condominium sales during this time period with 870 closed transactions. Pending Sales rose by 11.8 percent over the same period last year.
​​​​​​​Inventory of Condominiums for Sale dropped by -24.3 percent so far with 561 active listings on the market at the end of June versus 741 active listings last year at the same time. The Months Supply of Inventory dropped from 6.3 months last year to 4.2 months this year, a -33.3 percent decline.
The Average and Median Sales Prices have both risen year-to-date. The Average Sales Price for a condominium on Maui stands at $721,323, a 6.2 percent increase versus the same time last year and the Median Sales Price rose 4.2 percent to $495,000.
Due to inventory constraints, low interest rates and high tourism on island, it is anticipated that inventory problems will persist and prices will continue to appreciate.
Land
The sale of vacant lots and land on the Island increased 30.0 percent for the first half of 2018 versus 2017. There were 118 closed transactions of lots and land year-to-date versus 89 last year for the same period.
The Average Sales Price of lots and land rose by 66.4 percent this year to $839,990 versus $504,882 last year. The Median Sales Price increased 19.4 percent to $477,575 through June of this year.
​​​​​​​The Total Dollar Volume of lots and land sales increased 120.6 percent year-to-date! Total Dollar Volume reached $99,118,775 this year through June versus $44,934,775 last year at the same time.