Bringing Your Pet To Maui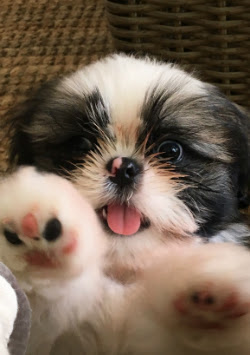 Are you planning to move to Maui and bring your pet? You need to prepare early so your pet can travel without going through quarantine. Hawaii does not have rabies; therefore, there are strict procedures and laws as to bringing pets to the islands. Outlined here are the steps you need to take. Please also visit the following links:
State of Hawaii Animal Quarantine Information Page
http://hdoa.hawaii.gov/ai/aqs/animal-quarantine-information-page/
Maui Humane Society Page
Hawaii does allow for immediate release at the airport based upon qualifications being met for the 5-Day-or-Less Quarantine Program. In the provisions of this program are procedures to qualify for Direct Release at the airport.
What is quarantine? Pets entering the State must be quarantined for a minimum of 120 days at an Animal Quarantine Station (AQS) on the island of Oahu.
How do you qualify your pet for the 5-Day or Less Quarantine / Direct Release Program? There are the specific steps that need to be taken in order to qualify for the Immediate Release Program:
2 Rabies Vaccines - You will need at least two rabies vaccinations certificates for your pet. The vaccinations must be a minimum of 30 days apart and the most recent must still be valid. Photocopies or computer print outs are not allowed and will be rejected.
Working Microchip - Your pet needs to have a working microchip and it must be implanted prior to the FAVN Titer Test.
FAVN Titer Test - Your pet will need a FAVN Titer Test. The test must be done at least 21 days after the most recent valid Rabies vaccination. Your Veterinarian will submit a blood sample to a lab for the FAVN Titer Test. It can take up to 3 weeks to get the FAVN Titer Test results.
120 Days Wait - Your pet will need to wait 120 days from the lab date of the FAVN Titer Test before it can travel to Hawaii and qualify for Direct Release. ** Important - if you attempt to bring your pet to Hawaii prior to 120 days from the FAVN Titer Test Pass Lab Date, then the pet will remain in quarantine until the 120th day has passed. The 120 day period DOES NOT start when the rabies vaccine is given and or the blood is drawn to be sent to the lab. It starts when the lab approves the results.
Maui Veterinarian - Once you have the rabies certificates, microchipping, and FAVN Titer Test Certificate, contact a local veterinarian that is Approved by the State for the 5-Day-or-Less-Program.
Neighbor Island Inspection Permit - Once your pet has passed the FAVN Titer Test and the results are received, you must submit for a Neighbor Island Inspection Permit. This paperwork MUST BE SUBMITTED AND RECEIVED 30 DAYS PRIOR TO ARRIVAL. Should you submit the paperwork with less than 30 days until your arrival, it will be rejected. The Permit must be obtained and shown to the airline. Documents required to obtain the permit are as follows:

Completed and notarized Dog and Cat Import Form (AQS278)
2 Rabies Vaccination Certificates (see #1 above)
Payment - Cashierʻs Check or Money Order
Owner Letter Requesting Direct Release at Kahului (OGG), Kona or Lihue.
Flight information: Airline, Flight number, Date and Time of Arrival
7. Book Your Flight - Make sure your airline participates in the 5-Day-or-Less-Program with the State. Also, verify if they have restrictions on certain breeds that they will allow to fly on their flights and the guidelines for pet carriers, etc.
8. Maui Veterinarian - You will need to arrange for an approved Veterinarian to meet you at the Arrival Gate. There is a fee for this service and a number of Maui Veterinarians provide this service. The documents will be reviewed and the petʻs microchip scanned to verify against the documents.
9. Health Certificate - Within 7 to 10 days prior to your departure, you need to obtain a Health Certificate from your Mainland Veterinarian. The Veterinarian will also need to apply a flea and tick product and notate it on the health certificate.
10. Departure - Make sure your pet has met all of the requirements listed on the Checklist for the 5-Day or Less Program for Direct Release. Bring copies of all of the paperwork submitted.
For a detailed brochure of the above procedures, go to:
https://hdoa.hawaii.gov/ai/files/2013/01/aqsbrochure-17.pdf