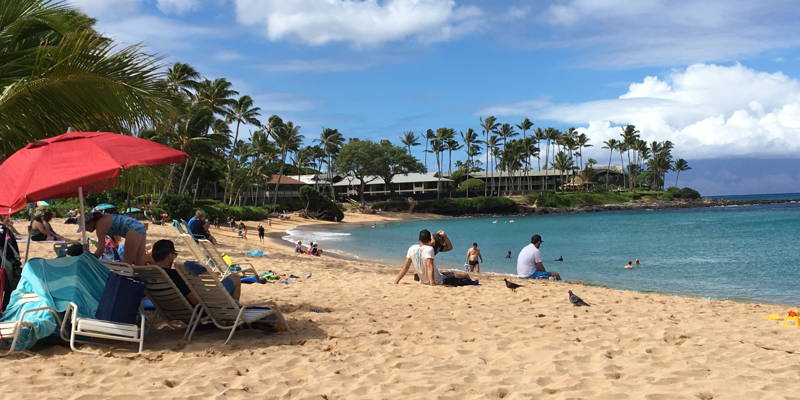 Maui Real Estate Statistics November 2017
---
Residential Real Estate on Maui continues to be strong. There are less homes on the market on a year-over-year comparison. In addition, homes have been selling at higher prices and the number of days on market continues to drop in most areas.
On a month-to-month comparison, November 2017 versus 2016, New Listings for Condominiums dropped -40.1 percent and Single Family homes dropped -0.7 percent. Pending Sales have increased 7.3 percent for Condominiums and 20.8 percent for Single Family Homes. Inventories dropped for both categories with a -29.6 percent decline in the number of Condominiums on market and a -10.3 percent drop for Single Family Homes.
The new tax legislation may have signficant ramifications for housing. The White House is anticipating that the tax reform bill will have a minor impact on home prices and could possibly boost homeownership. The National Assocation of REALTORS is concerned with the elimination and or reduction of the mortgage interest deduction, feeling it could signficantly hurt housing. Only time will tell.
---
Sales of Single Family Homes on Maui have increased 3.3 percent year-to-date with 1,010 closed transaction versus 978 for the same period last year. New Listings have also increased year-to-date by 8.3 percent, but pending sales have risen faster at 10.1 percent. Days of Market dropped by -8.2% year-to-date. The average home is on the market 146 days or 4.8 months.
Both the Median and Average Sales Price of Single Family Homes are up this year. The median now stands at $695,000 and the average is $1,028,786. The average sales price at this time last year was $955,412.
Affordability continues to drop on Maui. Year-to-date, the Housing Affordability Index dropped -8.2 percent from 61 to 56. The months supply of inventory dropped -17.2 percent in November to 5.3 versus 6.4 in November 2016.
---
On a month-to-month comparison, November 2017 versus November 2016, the average price for a Condominium jumped 51.1 percent! This pushed the average on a yearly basis to $687,748. The median price also incleased by 7.7 percent year-to-date and now stands at $447,000.
The metrics for Condominiums are showing strong market demand. New Listings are down year-to-date by -9.3 percent, Pending Sales are up 13.2 percent and Closed Sales are up 10.3 percent. There have been 1,311 closed sales in 2017 year-to-date versus 1,189 in 2016 for the same period.
Overall affordability has dropped -6.5 percent from 93 in 2016 to 87 at the end of November 2017. In November, the Inventory of Condominiums for Sale drop -29.6% from 891 last year to 627 this year. The Months Supply of Inventory has also dropped to 5.1 months which is a -36.3 percent decline from November 2016.
---
Vacant Land Sales are up 39.1 percent through November of 2017 with 199 sales versus 143 for the same period in 2016. Both the average and median prices have dropped this year with the median declining -22 percent to $365,000 and the average declining -25 percent to $495,391.
The Sales Volume or Total Dollar Volume Sold is up 5 percent for 2017 at $98,582,871 versus $94,249,606 in 2016 through November. The 4 top districts for Total Dollar Volume Sold for Vacant Land were Pukalani, Wailuku, Napili/Kahana/Honokowai and Maui Meadows.