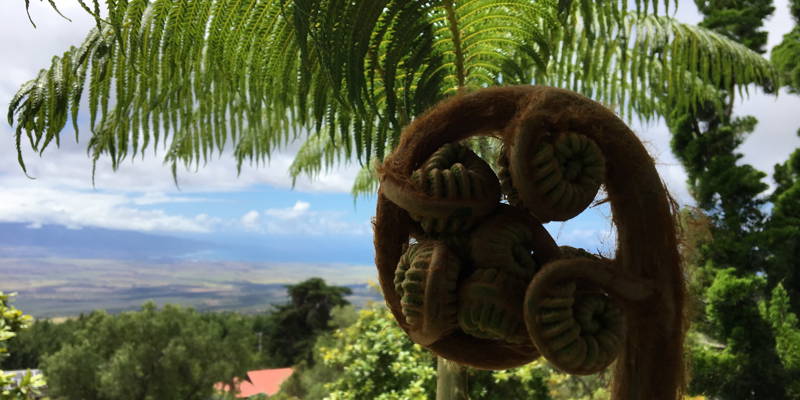 Upcountry Maui Real Estate Market Update September 2017
Here are the market updates for the 3 main areas comprising Upcountry on Maui from the REALTOR Association of Maui (RAM). The areas are comprised of:
(1) Makawao/Olinda/Haliimaile
(2) Pukalani
(3) Kula/Ulupalakua/Kanaio
Makawao/Olinda/Haliimaile
Both the median and average sale prices are up through September this year versus September 2016. The median is currently at $634,500 which is a 5.5% increase and the average is up 17.9% at $802,288. Pending sales are up slightly year-to-date, but closed sales are off 20% with only 40 sales at this time versus 50 sales last year for the same period. Looking at just September, there was a 900% increase in new listings for the month with 10 new listings going on the market versus 1 in September 2016. Pending Sales this September also saw a significant increase with 7 pending sales versus only 3 in September 2016. Pending sales are up for September 133.3%. If the September activity continues into October then the year-to-date figures will most likely improve and hopefully have a positive impact on the year-to-date closed sales. Time will tell.
Pukalani
Pukalani has also seen itʻs median and average prices rise through September 2017, but the market activity is down dramatically both on a month and year-to-date comparison. The current median price is up 9.8% at $675,000 and the average is up 22.3% at $753,115. Year-to-date, there has been a decline of 5.5% for new listings. Pending sales are off 33.3% and closed sales are down 26%.
Kula/Ulupalakua/Kanaio
The average sale price in this region has dropped 5.3% from $1,096,162 to $1,037,542, but the median price made a small gain of 3.6% from $820,000 to $849,500. New listings have declined year-to-date by 3.5%, but there has been a significant increase in pending sales of 25.5%. Closed sales are also up 25.5% with 64 closed transactions this year versus 51 last year at this time.
Subscribe to our free monthly Kihei Newsletter which contains local island news, current events, and the latest regarding Maui Real Estate. You can choose to unsubscribe at any time.
If you, your family or friends ever need assistance with buying or selling real estate on Maui, please allow us to be your Maui Real Estate Advisors. We take our responsibility very serious and appreciate the opportunity to work on your behalf. Mahalo!